The game studio CipSoft was founded in 2001 in Regensburg, Germany. Its main focus is in the field of online RPGs. Tibia and TibiaME are two internationally successful CipSoft games which are still evolving with the market. Moreover, TibiaME was the first MMORPG ever released for mobile platforms. The innovative CipSoft team currently holds 65 people and is still growing.
Job offers
---
Iteratec Description
iteratec is a software- und IT-service provider of high competence. We help our customers by providing high valued consulting and customized software solutions. We develop individual software systems (like for example Charsharing for BMW/DriveNow and participate in the development of technology projects like the MINI Augmented Vision Data Glasses) or the new Otto shop. We furthermore offer consulting with architectural, technological or methodical questions. The basis of our success is our excellent team, which we train and support continuously. Our company culture is focusing on our employees and gives them the freedom to mold our company. Our innovative Frei-Day is only one possibility. Constant attitude surveys provide a valuable feedback to improve the development of iteratec. We for example improve our educational offers, health services, and social benefits regarding the needs of the teams.
The iteratec student lab
Since there is often no time for experimenting and researching in the project daily routine, we have founded the student lab (slab). Not only are we implementing a large number of internal projects, but we are also involved in various current research topics and innovations. The focus is on IoT prototyping and Mqtt, alternative operating concepts, Connected Mobility, DevOps. The students (m/f, trainees or work-students) work in changing teams and are supported by experienced employees. In addition to the projects, there are also research projects (Bachelor's and Master's theses), which are organised in collaboration with other companies and different universities and colleges. You can get more information from karriere.iteratec.de or contact Anja. We also organize Coding Dojos - at your university or in our offices in Unterhaching near Munich. ATTENTION: From September 2017 onwards we are in our new premises in the Munich city (near Ostbahnhof).
Sites: Munich, Frankfurt, Hamburg, Stuttgart, Dusseldorf, Vienna, Zurich
Events
Job offers
---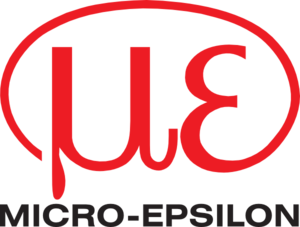 Micro-Epsilon is a medium-sized family-run company, which plays a leading role in measurement technology. For more than 40 years Micro-Epsilon has continuously offered reliable, high performance, unique solutions particularly when high precision measurement or inspection is required. Their product range covers sensors for the measurement of distance and displacement, sensors for IR temperature measurement and color detection, as well as systems for dimensional measurement and defect detection.
Job offers
no current offers